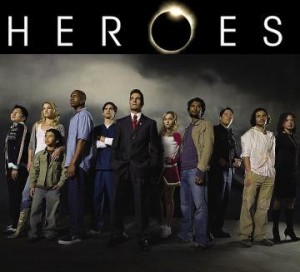 I realize that I already posted today, but I wanted to make another post in honor of the new season of Heroes. I am really excited about season 3 starting tonight. I was really kind of disappointed in the way that season 2 ended earlier this year (most likely because of the writers strike), and am really looking forward to see what they'll do with this season.
Apparently, the first hour tonight is going to be a recap of seasons 1 and 2, to try to draw people in that might not have watched in the past. That will be good for me, as I watched the show extremely haphazardly the first season. I really only started to get into it after Malcolm McDowell joined the cast. Of course, at that point, I was in the middle of moving out of our old place and into our new place, so I missed the last two episodes because I didn't have any television connections.
Anyway, whether you've watched Heroes before or not, you really should check it out tonight. It's a great show for geeks and non-geeks alike.