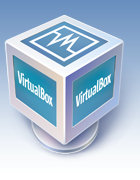 I am probably quite late to the party, but I discovered Sun's VirtualBox a few weeks ago, and have been extremely impressed. In the short time I've had VirtualBox installed, I have already installed two operating systems that I was never able to successfully install on Microsoft's VirtualMachine.
With my Vista Home install as the host system, I am now running Windows 98SE and SuSE (11.0) as guests on my computer. I will most likely install Windows XP Professional fairly soon, as well; though I will have to see what I can do with the licensing, since I also want to run some fairly modern version of Windows as a guest on my SuSE machine.
With Microsoft VM, I was never able to get Win98 installed properly (it always froze when I was trying to install), nor was I able to get any distros of Linux running through VM.